Kids Activity Wall @ Tura Library
In ea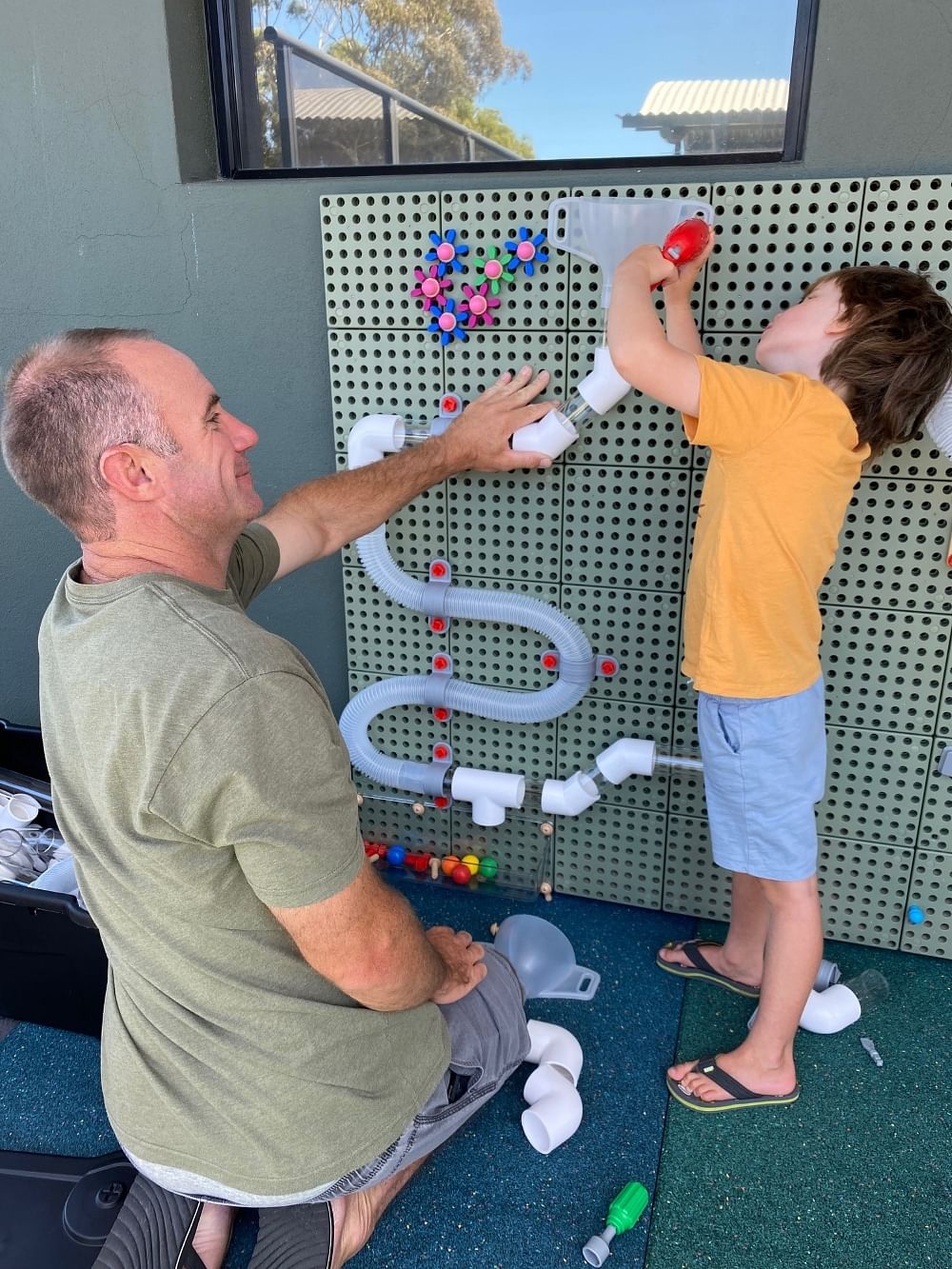 rly 2022, Bega Valley Shire Library received funding from the NSW State Library Infrastructure grant to update the outdoor courtyard area @ Tura Marrang Library.
As part of the project, we are delighted to announce that the new outdoor children's area is ready for action, complete with soft fall matts, children's seating and STEM (science, technology, engineering and mathematics) activity wall.
The new Masterkidz STEM WALL® provides endless opportunities for open-ended discovery learning. The system is designed for all children from 3 years onwards. There are lots of fun learning opportunities including:
- Hundreds of colourful pegs of all shapes, colours and sizes which can be simply pressed into place or pulled out at ease to make sequences, patterns or even create murals.
- Using the same holes there are screws (again in 8 colours) which can be fastened into place with hand tools with interchangeable heads.
- There are chains and gears which have a centre bearing, and they can be meshed together with ease to make long trains that actually work.
- 130 piece pipe builders kit which is used to create exciting paths for water and balls to pass through.
The activity wall is located adjacent to the libraries children's area in the newly renovated courtyard and is already proving immensely popular with our younger members.
Everyone is welcome so please bring the kids to have some fun in this wonderful new children's area.