Library Link
Our home-or-hub library service.
Bega Valley Shire Library offers a library delivery service.
Library users can choose books and other library materials for themselves and their family through the online catalogue for free delivery to their home or the nearest hub, such as a post office or general store.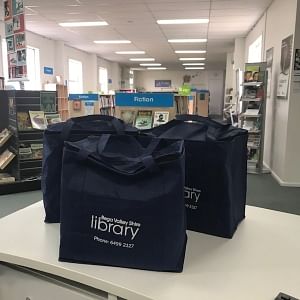 The delivery process involves answering a few simple COVID-safe questions to ensure the safety of library users and our staff. Delivery to homes is contactless. We leave the items at your door in a special Library Link delivery bag.
Library Link is a service for members of the Bega Valley community who experience any two of the following:
. have little or no internet connectivity
. are over 65 years of age
. have a health vulnerability and/or a disability
. live alone
. have transport issues.

How does Library Link work?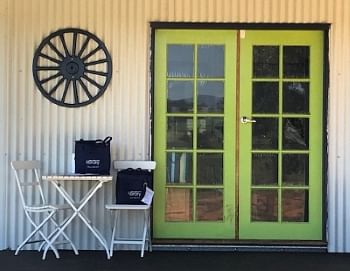 It's easy – make your selection through our Online catalogue or phone us to let us know your reading preferences and we'll make the selection for you! We'll deliver to you at your home or at a nearby village location or Hub. You can choose from books, talking books, dvds or magazines across our adult, teen and children's collections.
It may not be possible to deliver to all addresses within the Shire but please do get in touch with us! You may be able to pick up your library selections from a Hub location in a nearby village. Hubs are village post offices or businesses which have agreed to be drop-off and pick-up points.
If you n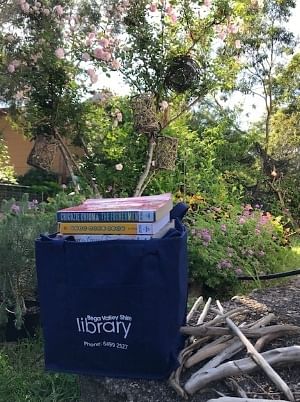 eed help making reservations, call your nearest library during business hours.
If you are not a library member, it's easy and free to Join the library or phone your nearest library:
. Bega 6499 2127
. Tura 6499 2340
. Eden 6499 2451
. Bermagui 6499 2411
Choosing library items for delivery
Reserve items through the Online catalogue or give us a call, let us know your reading preferences and staff will select items just for you. We'll contact you to arrange a time for delivery.


Frequently Asked Questions